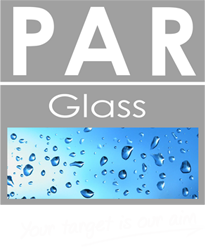 Glass Balustrades


When a designer is looking to retain views and reflect light inwards while providing security and safety for those using staircases, balconies and terraces, a glass balustrades provides a stylish and contemporary solution.
Blending with most interior and exterior finishes and adding a subtle component to the elevation. PAR Glass London Ltd offers toughened glass in a range of thicknesses, to be used externally with a mechanically fixed handrail and internally on mezzanine areas, staircases and landings. This glass balustrades is bespoke and made to your required thickness, using toughened glass and a resin interlayer between glass panels. 
 TYPES OF FITTINGS WE USE:
Nowadays, the combination of innovation and stylishness in interior design is all-the-rage. Thanks to their synergy, it is possible to create timeless solutions that look astounding regardless of their application. If you want to make a significant change in the look of your working or living space, you should definitely opt for glass balustrades. Not only do they look intriguing and will win the attention of all the family members and visitors, but they are also perfectly safe thanks to the utilization of high durability hardened glass. Products offered by our company are provided with handrails chosen by our customers, so there is 100 % guarantee that the implemented interior design element will perfectly match your vision and will not stand out in a negative sense. Glass balustrades can be ordered directly from our catalogue…but you can also make a decision to place an order for a personalized decorative item that will be a complement of your overall design-related concept.
Glass Balustrades London
It has to be mentioned at this point that at Par Glass, we provide our customers with glass balustrades London that are fitting for commercial, professional, and habitable applications. Customers can additionally choose from a wide variety of color and pattern options in order to create a sense of coziness and elegance in their own space that will perfectly show their unique taste and ability to follow latest trends in interior design. The thickness of our glass balustrades London is adjusted to the specific needs, so you can be sure that they will not be too thin to ensure durability, as well as not too thick to look bulky and uninteresting. Additionally, to improve the longevity of the final product, we fit them with an extra layer of resin that ensures higher durability, shock resistance, and sturdiness.

Please remember that when it comes to cooperating with our experts, they have your covered from the very beginning to the very end of the interior designing process. They will not only advise you with regard to the choice of desired color and thickness of your glass balustrade, but will also offer you additional accessories, such as bolts, handrails, end caps, clamps, and connectors. For your convenience, we also expanded the available range of items by adding brackets and covers to them, so the level of personalization you are offered with is higher than in the case of competitive companies that focus their attention on supplying clients with most basic and frequently uninspiring decorative items. If you want to know more, drop us a line or give us a call – our professionals will provide you will all the key pieces of information making it possible for you to make the right decision on your own!       



© Copyright 2019 Par Glass London LTD