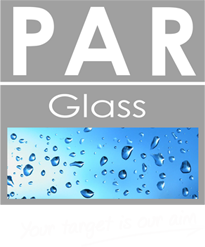 Toughened laminated glass
We laminate own glass
3-5 days turnaround
Clear Laminate, Opaque Inter Layers, Papers silk, wire net, fabric insertion.
Table size 1800mm x 3000mm
Glass lamination is a highly advanced and complex undertaking the predominant aim of which is to create secure glass structures by means of making the core material much more durable and preventing broken glass from shattering into pieces, which could be exceptionally dangerous for users of such structures and individuals being in a close proximity.
Not a long time ago, laminated glass was predominantly utilized in the automotive industry to produce windshields that could be considered fully safe for both the driver and passengers. Nowadays, thanks to advances in technology and attempts of various companies to increase user's safety, glass laminated structures are more commonly used and some of them are even utilized in habitable and commercial spaces (such as pubs, offices, and factories).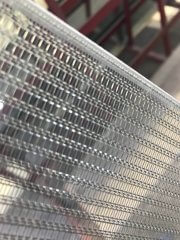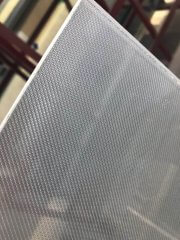 Let us now focus a bit on technology, for it has to be pointed out that laminated glass can be produced in several ways. The most common and most frequently utilized one is the technique based on taking advantage of a laminating film made out of PVB or EVA. Let us now compare the aforementioned techniques basin on their distinctive features.
The PVB film requires the utilization of highly advanced and therefore exceptionally expensive machinery, as well as ensuring proper storage and processing conditions of the foil in order for it not to be damaged or distorted in any way or form. What is more, PVB is not resistant to water.
Laminated glass incorporating said film may undergo the process called delamination, during which the consecutive layers of the protective film go off the surface of the glass. Even though thanks to the development of modern technology covering glasses with the PVB film has become remarkably cheaper, it is still notably expensive. Handling requirements are also considered to be overly strict for some companies.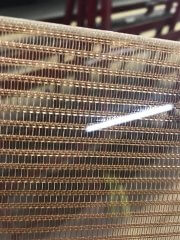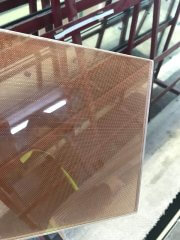 That is why many firms have opted for a competitive solution, namely – for the use of the EVA film, which does not absorb water, ensuring no delamination in the case of laminated glass being exposed to water, dampness, or harsh environmental conditions. It has to be additionally added that the said film can be stored in much less strict conditions, meaning that no investments have to be made to adjust a given room or warehouse for EVA storing and handling. Quite recently, some producers have entered the market with their highly transparent films, which are perfect to use to cover not only hardened glass but also – numerous types of railings. Interestingly enough, even with maintaining a notable level of transparency, the cost of processing EVA is much lower than it is in the case of PVB-based solutions. Nevertheless, it has to be remembered that specialized machinery has to be purchased as well to allow for professional glass lamination. Fortunately enough, such devices are typically cheaper than those PVB processing-oriented ones.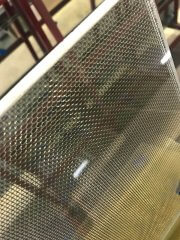 © Copyright 2016 Par Glass London LTD